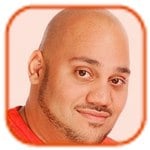 Tweet
Posted by Andru Edwards -
Categories: Portable Audio / Video, Product Reviews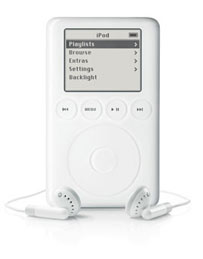 Apple recently released the 40 GB (Gigabyte) iPod, making it the device with the largest hard drive space in Apple's popular MP3 player line. With so much going for it, is it finally time for you to become the latest adopter of Apple's iPod? Check out our review, then decide.
Click to continue reading Apple iPod 40 GB Review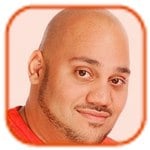 Tweet
Posted by Andru Edwards -
Categories: Software
Although both companies will deny it vehemently, it is obvious that Google's Gmail service has caused Microsoft and Yahoo! to re-evaluate their email services. In response to Gmail's 1 Gigabyte Email service, Yahoo! recently upgraded their service from 4 MB to 100 MB. Now, Microsoft has announced that their Hotmail service will be upping their threashold from 2 MB to 250 MB. Both Yahoo! and Hotmail will also give users the option of upgrading to 2 GB of space (twice what Gmail offers) for about $20 per year.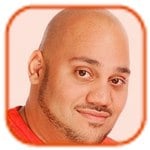 Tweet
Posted by Andru Edwards -
Categories: Software

Ok, so you have been hearing about Microsoft's answer to all the Spyware, worms, and viruses appearing on Windows XP systems forever. Windows XP Service Pack 2 is near completion, and is scheduled to be rolled out at the end of July (barring any further delays!). If you would rather try it out now, you can download and install the latest Release Candidate of Windows XP SP2 right now.
Remember, this is just a Release Candidate, not the final version. Install at your own risk.
Click here for Windows XP SP2 RC2 installation instructions.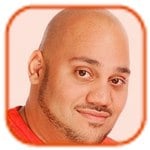 Tweet
Posted by Andru Edwards -
Categories: Misc. Tech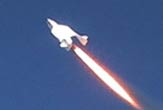 SpaceShipOne flew into orbit, and thus into the history books as the first non-government funded craft to enter zero-gravity space. Mike Melvill piloted SpaceShipOne, mentioning that it was "a hell of a view", as well as "a religious experience". After landing at the Mojave airport, Melville and SpaceShipOne were greeted with cheers and questions about the $10 Million "X Prize".
The X Prize will be awarded to the first non-commercial craft which flies into orbit twice within a two week period with at least one live person, and the weight of at least three average people in the cabin. Obviously, this may mark the beginning of a new millenium space race. Get ready to go where no common man, other than Mike Melvill, has gone before.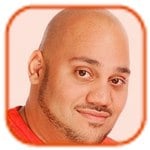 Tweet
Posted by Andru Edwards -
Categories: Cell Phones
So, a group of major consumer electronics hardware and software companies have formed a new group whose aim to is help standardize interconnectivity between devices in the home. Samsung, Microsoft, Intel, IBM, Nokia, HP, Fujitsu, Philips, NEC, Kenwood, Sharp, and Sony are just a few of the companies that have gotten together for the Digital Living Network Alliance.
At a San Francisco press event, the DLNA released their Digital Home Interoperability Guidelines. The group will develop workshops, and is currently developing a certification program. Products that meet DLNA standards will be certified, which then allows them to display a soon to be released DLNA logo.
Click here to read more.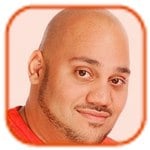 Tweet
Posted by Andru Edwards -
Categories: Cell Phones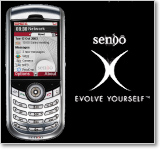 Sendo has launched an amazing little cell phone in five European countries including France, Italy, Portugal, Spain, and The Netherlands. The Sendo X uses the Symbian 60 platform, and is filled to the brim with state of the art features. The Sendo X can record VGA video, as well as take pictures (with a 4x zoom and red eye reduction). The phone also has built-in photo editing software, allowing you to spruce up your pictures before sending them off to friends.
Read more at DMEurope.com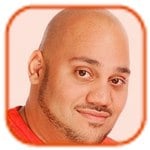 Tweet
Posted by Andru Edwards -
Categories: Hot Deals, Music

Chances are, if you have been downloading your music legally, you have been doing so through an American-based company's program or website. Apple iTunes, Wal-Mart Music Downloads, MusicMatch, and Napster are names we hear often when it comes to getting your digital music online. The great thing about these music stores is that you get instant gratification - pay for your music and download it within seconds...but now there is an even cheaper way. Click for more.
Click to continue reading AllOfMP3 Offers Cheap Downloads From Abroad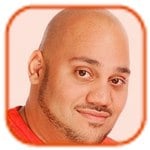 Tweet
Posted by Andru Edwards -
Categories: Features

Chances are good that you have seen a blog (especially if you are visiting Gear Live!). The popular practice of posting an online diary full of personal thoughts, or focused on a particular subject can't avoided these days. Well now, get ready for the moblog (mobile blog). Recently, moblogging has come under a level of controversy with many saying they can easily become an invasion of privacy. Click for more.
Click to continue reading Moblogging: Web Revolution or Invasion of Privacy?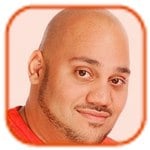 Tweet
Posted by Andru Edwards -
Categories: Wireless / WiFi

People are finding more and more creative ways to use wireless internet connectivity every day. Case in point, Yury Gitman's
Magicbike
. The point of Magicbike is to provide a strong mobile WiFi hotspot in New York City. By attaching a laptop, internet-ready cell phone, and an access point to the bike, Yury was able to turn his bicycle into a portable hotspot, serving WiFi access to anyone nearby.
"I am like the ice cream man, but with no music
and I deliver free wireless access and not ice cream."
- Yury Gitman, Magicbike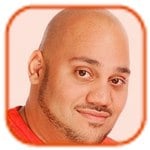 Tweet
Posted by Andru Edwards -
Categories: Cell Phones, Product Reviews, Software

As mobile phones get more and more sophisticated, content providers are rushing to put out relevant and innovative ways for people to use their cellular devices. Verizon has decided to get a jump on the competition by providing their subscribers with Get It Now. This is a collection of features users pay extra for, but don't have to search out since it is accessible simply by using the Get It Now feature on enabled phones with Verizon service. Check out our review.
Click to continue reading Verizon Wireless Get It Now Review
© Gear Live Inc. – User-posted content, unless source is quoted, is licensed under a Creative Commons Public Domain License. Gear Live graphics, logos, designs, page headers, button icons, videos, articles, blogs, forums, scripts and other service names are the trademarks of Gear Live Inc.